COB LED Slim Work Light - 120 Rotatable
Special Price
$99
Regular Price
$149
-33.56%
-33.56%
This item usually ships in 1 to 2 days
PAY OPTIONS


Own it from $10.00/wk LEARN MORE
CALCULATE SHIPPING
keyboard_arrow_down
Ultra bright COB LED work light
High power LED torch/top light
Adjustable dimmer switch work light
120° Pivoting slimline head
360° fold out hook
Strong magnetic base
Water/splash resistant - IP54
Impact resistant - IK07
Rechargeable
Battery level and charge indicator
USB C charging system
Battery: 3.7v 2600mAH
Battery type: Lithium-ion
Charging time: 4 Hours
Slimline Shaft - 160mm
Overall Length: 360mm
SPECIFICATIONS: WORK LIGHT
Lumen: Up to 1000 Lumens
Run Time: 1.5 to 8 Hours
SPECIFICATIONS: TOP LIGHT
Lumen: 150 Lumens
Run Time: 8 Hours
Choose and buy tools by browsing through our huge range of high-quality tools. Shop securely with Visa, Paypal or ZIP Pay
Additional 10% discount on 1st purchase by new customers. Sign-Up and avail the offer. Use code: NEW10 while creating new account. No minimum purchase. Get the best deals. Use buy now and pay later along with interest-free monthly repayments by paying through Zip Pay.
Huge range of tools available from big Australian brands. Highest quality tools by Gearwrench, SP Tools, Crescent and many more. Explore the list of Brands we got for you.
User Manual HTML
USER MANUAL
SP81446
SLIMLINE COB LED
WORK LIGHT /
FLASHLIGHT
RETAIN THESE INSTRUCTIONS
AND ATTACH RECEIPT TO
MANUAL FOR FUTURE
REFERENCE
NOTE: Proof of purchase must be retained by
the customer as it will be required in the
event of a claim under warranty.
AFTER SALES SUPPORT:
WWW.SPTOOLS.COM
AUSTRALIA: Visit the website's contact page to get in touch with your local service department.
INTERNATIONAL: Use the county selector to get in touch with your service department in your country or region.
IMPORTANT
ALL PERSONS WHO ARE TO USE THIS EQUIPMENT MUST THOROUGHLY READ AND UNDERSTAND THIS INSTRUCTION MANUAL PRIOR TO OPERATION.
| | |
| --- | --- |
| CONTENTS | |
| Introduction | 2 |
| Intended Use | 2 |
| Scope of Delivery | 2 |
| Warning | 3 |
| Technical data | 3 |
| Operation | 4 |
| Charging Process | 5 |
| Maintenance | 5 |
| Disposal & Recycling Information | 5 |
| Warranty Details | 6 |
INTRODUCTUCTION
Thank you for buying this SP Tools product. Please read the instructions completely with care and observe the advice given. You will be pleased with the ability of this unit to reach into and illuminate areas which are difficult to access. The operating instructions are part of the workshop flash light and should be kept for reference. The manufacturer is not liable for personal injuries and or material damages which may result from improper use.
Intended Use
Tools may in principle only be used for the purpose intended, under the conditions envisaged and within the limitations as to their use.
| | |
| --- | --- |
| • For commercial and domestic use. | • Non-flammable environments |
•Operating temperature -10°C to +40°C
Scope of Delivery
| | | |
| --- | --- | --- |
| • | 1 x Slim Line LED Inspection Light | • 1 x USB-C Cable (for charging). |
| • | 1 x Owner's Manual | |
Safety Symbols
Recycle
Use Indoors
Do not throw in garbage
Read manual
Milliamps
Volts
Amps
Lumen
•Before re-charging read all instructions.
•Only plug the cable into an appropriate USB outlet for charging.
•Completely charge the battery before first use.
•Do not look directly into the light.
•Do not store in direct sunlight or extreme temperature conditions.
•The use of a charger or cable not in accordance with the recommended specifications of the manufacturer may result in a risk of fire, electric shock or injury to persons.
•While recharging, ensure the cord is located so that it does not present a trip hazard, will not be stepped on or otherwise be subject to damage or stress.
•Do not attempt to recharge with damaged cord or plug, replace them immediately.
•Do not wipe plastic parts with solvent. Solvents such as gasoline, thinner, benzene, carbon tetrachloride, alcohol, ammonia or oil containing chloric annex may damage and crack plastic parts. Cleaning must be done when the charger is unplugged.
Plastic parts must be wiped clean with a soft cloth lightly dampened with soapy water.
•Do not disassemble charger or battery pack; refer the tool to an authorized repair agent if repair is required. Tampering with charger or battery pack can result in a risk of fire, electric shock or injury to persons.
•Operating temperature: -10˚C to +40˚C
Technical data
| | |
| --- | --- |
| Capacity | 1.5 – 8 hours |
| | |
| Light Source | COB LED / high power LED |
| | |
| Luminous Power | 100-1000 lumen (main light) / 150 lumen (spot) |
| | |
| Charging Time | 3 hours |
| | |
| Battery | 3.7v/2600mA |
| | |
| Battery Type | Lithium – ion |
| | |
| Input Voltage | USB C type – 5v/1000mA |
| | |
| USB Charging Cable | 1m |
| | |
| Splash Water Protection | IP65 |
| | |
| Impact Resistance Level | IK07 |
| | |
| Operating Temperature | -10°C - +40°C |
3
Operation
The SP81446 workshop inspection lamp has two modes of operation:
1.Main light with dimming function (adjustable between 100 – 1000 lumen).
2.Spot light (150 lumen).
In addition, the inspection lamp also has 120˚ of rotation (fig. 1) for multi angle light output.
120⁰
A
Features (fig. 2)
A.Multi-Function Indicator:
i.Shows amount of charge in battery when light is first switched on (displays for 10 seconds).
ii.Displays level of brightness when adjusting main light.
iii.Shows status of battery when charging.
B.Brightness Control Dial allows user to increase or decrease the brightness of the main light by rotating clockwise or counter clockwise.
C.Power On / Off button, press and hold for 2 seconds to switch on or off. Press and release to switch between the main light and the spot light.
4
Base
The base features a strong magnet for hands free use when attached to a steel surface, allowing for the light to be angled in the desired direction. There is a hook that folds out from the base which allows the light to be hung. It will allow complete 360˚ of rotation and can also be used for storage.
Charging process
The USB C charging socket is located below the Brightness Control dial (fig.1). Plug the USB C cable into the light and the USB end into an appropriate USB port (e.g. Computer / Phone Charger). USB-C is an industry-standard connector for transmitting both data and
power on a single cable.
The charging process is symbolised by a flashing green LED on the Multi-Function Indicator. When fully charged all 4 LEDs will be lit.
Maintenance
After long periods out of use, fully recharge the battery.
Incorrect or defective replacement parts can lead to damage.
*Warning*
The lamp must be switched off whilst charging the battery.
Disposal & Recycling Information
When the tool reaches its end of life, take it to a collection point designated by local Authorities for E-wast.
The separate collection and recycling of your product at the time of disposal will help conserve natural resources and ensure that it is recycled in a manner that protects human, heath and the environment.
5
This Limited Warranty applies only to new products* distributed by SP Tools Pty Ltd ("SP Tools"). It is a condition of this Limited Warranty Policy that the purchaser read the owner's manual for the product and only use the product to the extent or for the purposes stated therein. The purchaser must also ensure that all servicing requirements are completed as listed in the owner's manual (said servicing is at the owner's expense). We recommend that all servicing is completed by an authorised service agent and that records of said servicing are retained by the purchaser as proof in the event of a warranty claim.
Whilst the owner's manual, packaging, and/or other documentation supplied with SP Tools' products may provide details in respect of a Limited Warranty, the terms set out herein supersede these matters, and this Limited Warranty applies in their place. This warranty is no less advantageous than otherwise described in such other documentation.
SP Tools agrees, subject to the terms and conditions specified below, to repair or replace at SP Tools' cost, the product purchased by you when the product does not perform in accordance with its specifications during the limited warranty period, due to any fault in manufacturing, materials and/or workmanship. SP Tools is not liable to repair or replace products that the purchaser uses in a manner that is inconsistent with the owner's manual or in the circumstances set out in paragraphs 1.1 – 1.7 below.
The benefits to the purchaser under this warranty are in addition to other rights and remedies under the Competition and Consumer Act 2010 (Cth). The limited warranty period, within which a defect in the product must appear, commences from the date of purchase and ceases on expiration of the specified term below.
THE LIMITED WARRANTY PERIOD
• SP Speciality Tools – 12 Months
THE PURCHASERS ATTENTION IS DRAWN TO THE FOLLOWING
To the extent permitted by law and subject to this Limited Warranty, and as part of the terms of the sale of the equipment or part thereof: SP Tools shall not be liable for any form of loss, damage, cost, injury or harm of any kind (whether direct, indirect, special or consequential) howsoever arising from the use or supply of the equipment to the purchaser.
EXCLUSIONS TO LIMITED WARRANTY POILICY
This Limited Warranty will not apply where the equipment or any part thereof:
1.1Fails due to an accident (including liquid spillage), abuse, misuse, neglect or normal wear and tear;
1.2Has been used in a manner other than for which it was originally designed;
1.3Has been tampered with or is otherwise than as supplied by SP Tools;
1.4Where any damage, malfunction or other failure of the equipment or any part thereof resulted directly or indirectly from unauthorized persons, adjusting or failing to adjust any part requiring normal maintenance and service (examples include adjustment of tappets, air filter maintenance, lubrication and tightening of screws nuts and bolts);
1.5Malfunctions due to the use of defective or incompatible accessories;
1.6Is damaged by lightning or thunderstorm activity; or
1.7Has been transported to a country where no authorised Service Agents exist.
CLAIMING WARRANTY
This Limited Warranty may be claimed on in the following manner:
2.1In order to make a claim under this Limited Warranty, the purchaser must deliver the equipment or any part thereof to an SP Tools authorised repair agent and pay all costs of transportation and all costs incidental to making a claim under
this Limited Warranty. The purchaser must first contact SP Tools (contact details described above) and request the delivery address of an SP Tools authorised repair agent.
2.2The purchaser must deliver to the repair agent written reasons why the purchaser considers that the purchaser has a claim under this Limited Warranty and must provide all necessary details, including:
•The place, date and from whom the unit or part was purchased.
•The unit or part involved, Model and Serial Number.
•The defect, malfunction or failure in respect of which the claim is being made.
•Proof of service of the unit or part (if applicable)
•Proof of purchase in respect of the unit or part.
2.3If the Limited Warranty claim is valid, the repair agent will carry out repairs and return the product at no charge to the purchaser. These repairs are limited to the Limited Warranty fault identified and as such will not include any other faults due to misuse, abuse, failure to maintain, fair wear and tear or the replacement of serviceable items such as oil, spark plugs, air filters, fuel etc.
Our goods come with guarantees that cannot be excluded under Consumer Law. You are entitled to a replacement or refund for a major failure and for compensation for any other reasonably foreseeable loss or damage. You are also entitled to have the goods repaired or replaced if the goods fail to be of acceptable quality and the failure does not amount to a major failure.
Note: Units which are failing to perform in accordance with specifications due to non-warrantable causes will be subject to freight, repair and or quote charge
Buy High Quality Tools online in Melbourne, Australia - Norva Tools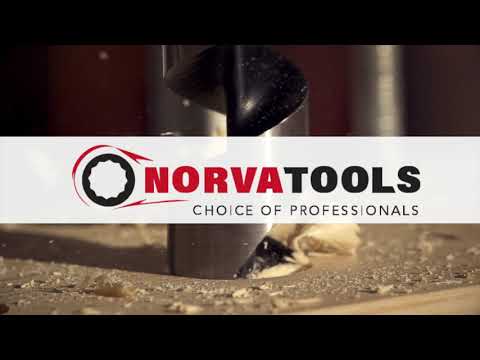 Pickup In Store
Norva Tools is one of Melbourne's renowned trade tools stores, and no matter what your tools requirements are, we have you covered. If you don't want to pay for delivery or need your items ASAP, you can pick it up from our tools warehouse in Dandenong, Melbourne. Just bear in mind not all items are in stock. You'll be able to see if they do during the checkout process.
Estimated Delivery Timeframes
If you opted to collect your items, you will receive an email to inform you when your goods are ready for collection.
If you opted for delivery, you will receive an email when the goods have been despatched to the couriers with details so you can track our order.
We aim to despatch all orders within 1-2 business days. In the unusual event of a delay to the dispatch of your order, you will be contacted at the earliest opportunity. Once the order has been despatched the estimated delivery time is as follows:
Metro (Excludes Hobart Metro) 1-2 business days

Hobart Metro 3-4 business days

Regional Areas 3-4 business days

Remote Areas 6-9 business days
Please note that these delivery timeframes are estimates and are not guaranteed.
Returns
Changed your mind? No worries. You just need to get the product back to us within 14 days, unused and in its original packaging and we'll give you a refund (excluding delivery costs). You can read our full returns policy here (special order items are excluded from this returns policy).